WHY
We stand for "growing together" with immediate results. Our pragmatic approach has helped many customers to grow exponentially. In this process, personal growth and development are important core values; it is the only way to take the next step as a company.
WHAT
We help managers and entrepreneurs design, plan and execute (digital) marketing strategies together with 'the best specialists' in the field. We do this out of our passion to help businesses grow. Here, entrepreneurship, marketing and innovation come together – all the things we are excited about and are good at! Fish and Burger is specialised in helping scale-ups and scale-ups grow, and offers a full range of marketing services.
WHO
Fish and Burger offers its services to businesses with an annual turnover of at least 1 million euro that have great potential for further growth and are led by entrepreneurs and managers with enormous growth ambitions.
HOW
We see that many scale-ups and scale-ups struggle with scaling up the internal organisation, finding the right employees and collaborating with (traditional) marketing agencies to maximise results. These companies are in need of flexibility, commitment, scalability and experience. This presents tremendous opportunities for collaborations between brands, freelancers and agile agencies.
Fish and Burger was established by Niels Visser and Mikel Burger, who together have over 16 years of experience in online marketing. With a network of 100+ specialists, we are ready to help you realise the next step in your growth.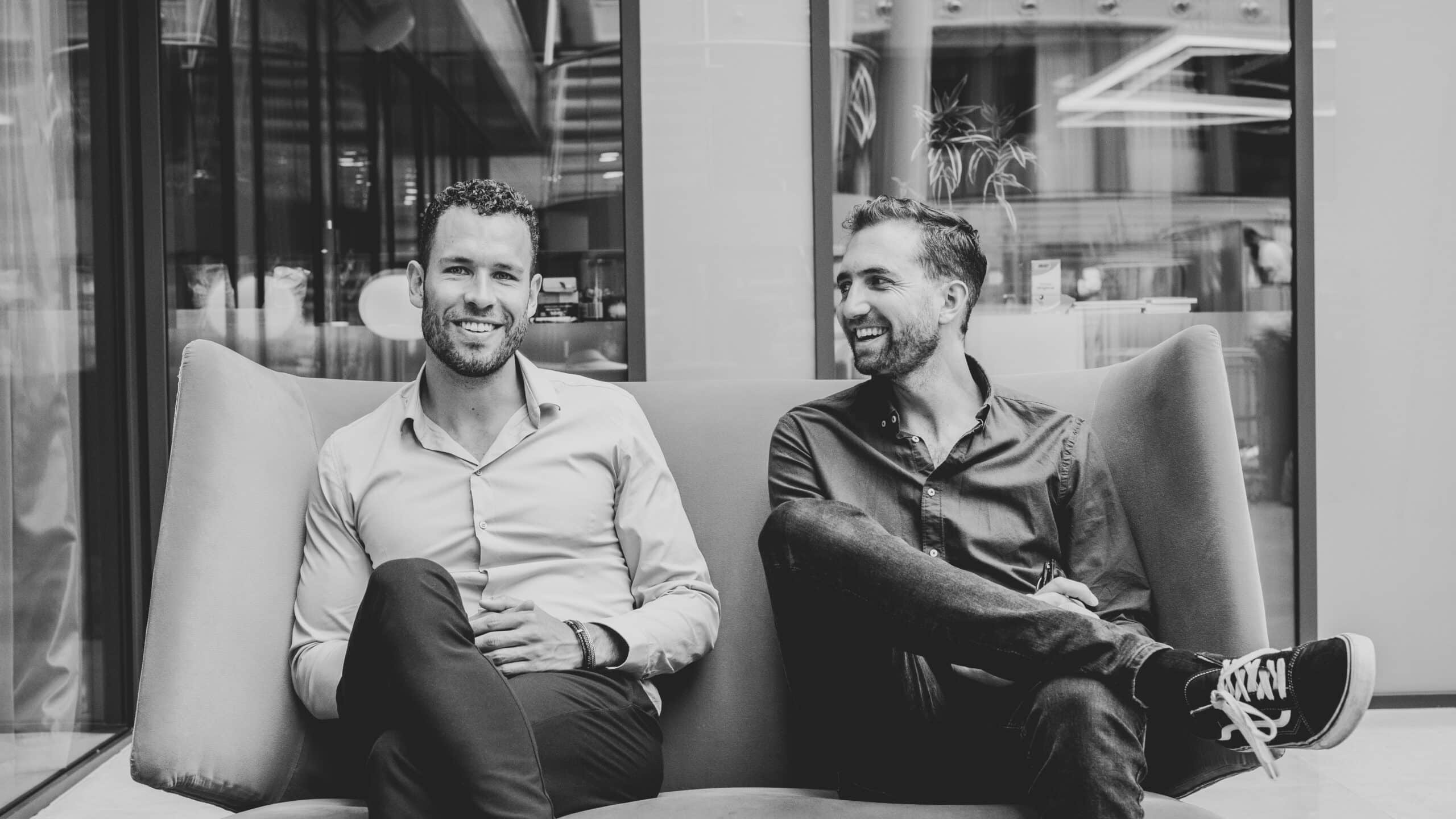 Mikel Burger
Mikel, also known as Mr Burger, is co-founder of Fish and Burger and, like Mr Fish, has been active in online marketing for over 8 years. He has extensive experience in both operational and strategic areas within various organisations. After his role as Managing Director at Ve Global, he started working as a freelancer for companies such as eBay and Telegraaf Media Groep.
He gets a lot of energy from brainstorming with business owners and specialists with the aim to develop creative solutions and achieve growth together.
Niels Visser
Niels, also known as Mr Fish, started with online marketing 8 years ago, and gained much of his work experience within start-ups and scale-ups. After having worked in employment for several years, he further developed his skills working as a freelancer for companies such as ABN AMRO and Allianz Direct. He has also helped several smaller organisations achieve their ambitions for growth.
His motivation to start Fish and Burger stems from the energy he gets from working with businesses and helping young organisations achieve growth faster. He enjoys challenging customers and specialists to realise their ambitions together.